Halstead students have their heads in the clouds
When it rains, it pours; and this week has been no exception. From hail to raindrops, May has roared in like a lion. Halstead Elementary students learned why the different weather patterns are occurring.
Second graders in teachers Jasmin Hight's and Rachel Jost's classes learned about the cloud cycle and how clouds are formed, as well as the ways to measure, record, and graph weather information, including temperature, wind conditions, and perception.
Jost said the students are well on their way to becoming junior meteorologists.
"We took a week to go over clouds before we introduced the water cycle," Jost said. "As a hands-on experiment, we created clouds with shaving cream in a cup and then put food dye in it to demonstrate rain coming from the cloud. It was fun for the students and a great visual."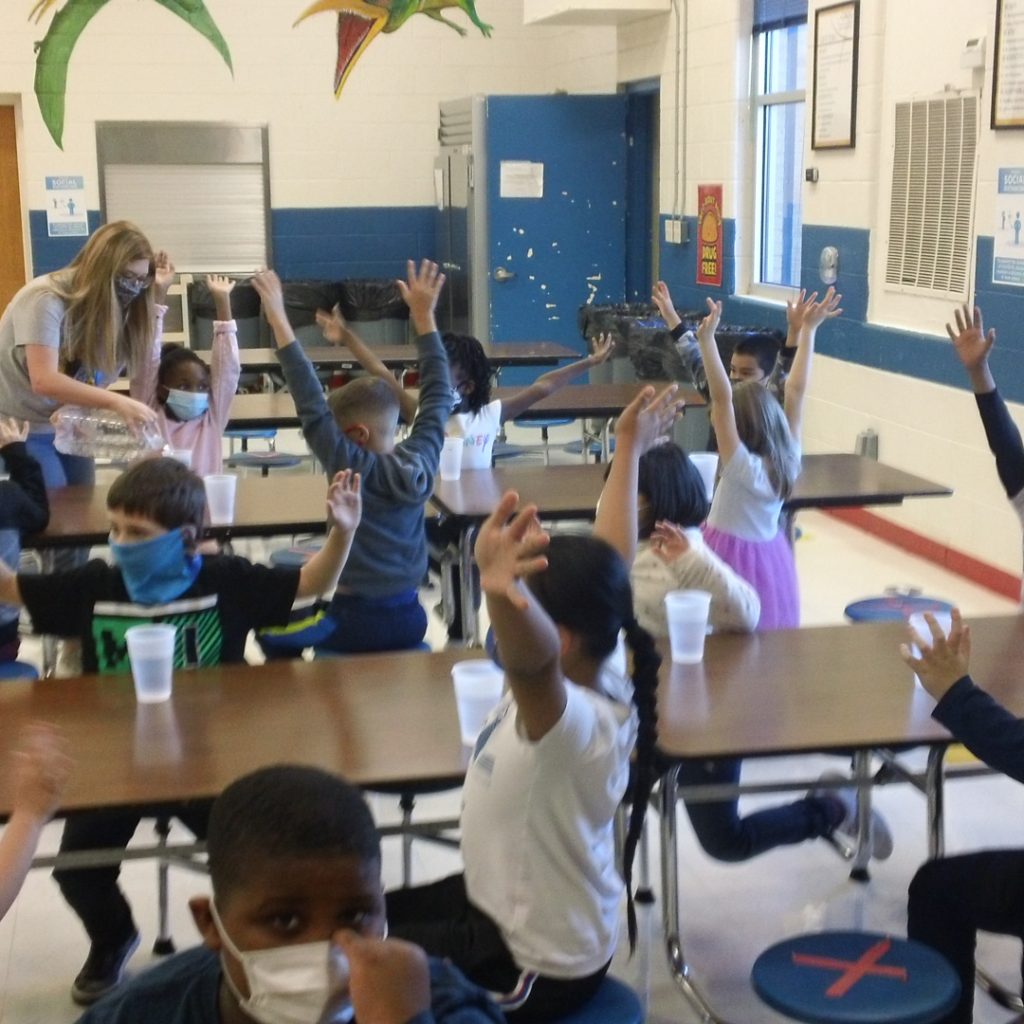 Students were able to observe how cloud formations accumulate water vapor and resupply the ground surface with rain. Students gathered around the tables and observed that, just like real clouds, none of the shaving cream and food coloring creations were exactly the same. Some were bigger and some smaller, but all served the same purpose.
As colors formed in the clouds of each student's cup, the classes observed the precipitating color droplets slowly making their way down the cup, simulating falling rain. Denser clouds required more droplets before finally unleashing a flurry of colorful rain drops. Students were mesmerized by the cascading droplets as they flowed to the bottom of the cup.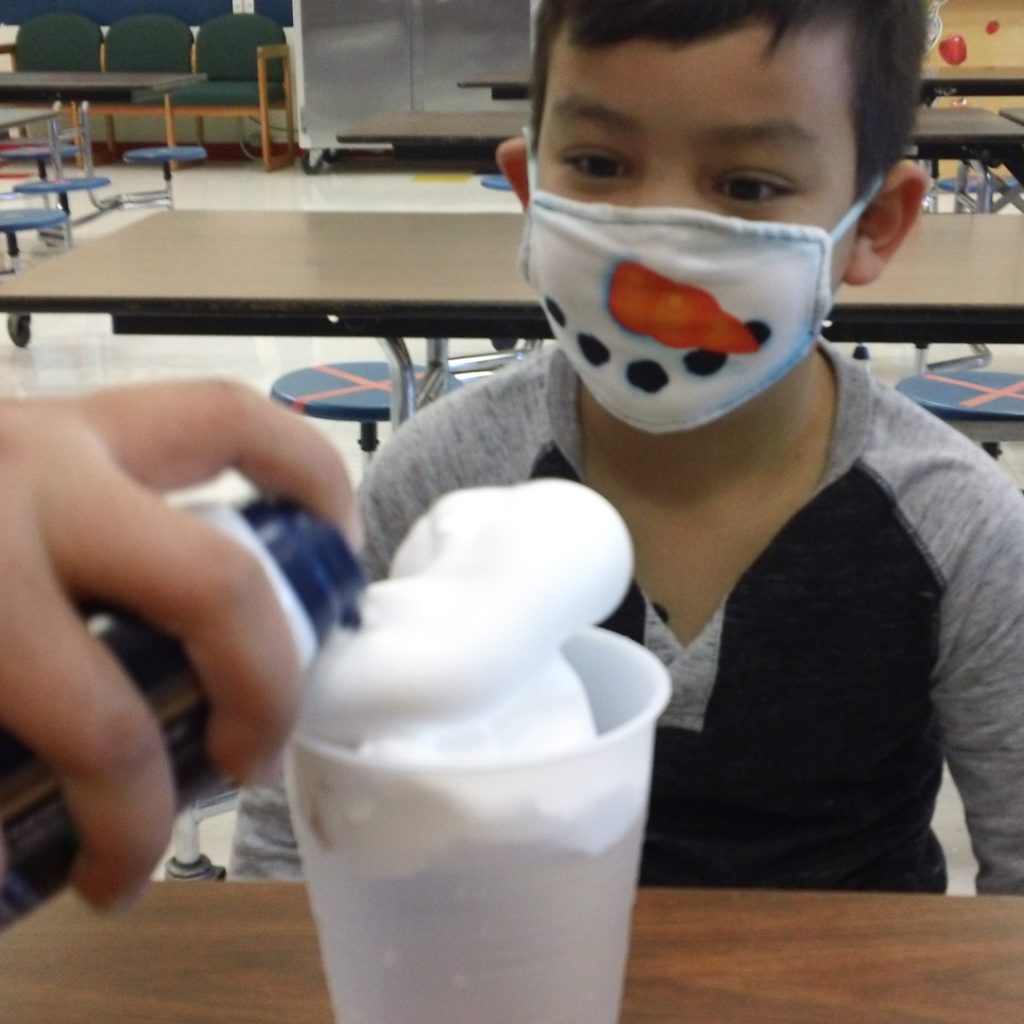 "This is such a fun and exciting experiment for the students," Hight said. Everyone gets to see how the size of the cloud effects the amount of rain it holds." Once the experiment was completed, students viewed the shaving cream cloud as more of a rainbow snow cone asking for more colors to be added. Reds turned to violets, blues to purples and yellows to greens. As laughter and excitement filled the room, so too did the enthusiasm of students with their heads in the clouds.