Cove FFA member elected District president
Copperas Cove High School FFA Chapter Vice President Naysa Anzaldua prepared for weeks to run for district office at the Bosque River District FFA Convention. Students running for office are tasked with passing a FFA knowledge exam as well as presenting a campaign speech in front of hundreds of FFA members from throughout the district.
Anzaldua not only ran for district office, but she was elected as the 2021-2022 Bosque River FFA District President. Agriculture teacher and FFA adviser, Katie Grigsby, said it was exciting to hear the new slate of district officers announced.
"We are so proud of her and so excited for the next school year," Grigsby said. "This is the first time in a few years that Cove has had a district officer, let alone, the president."
CCHS FFA has not had a district officer in its chapter since 2016.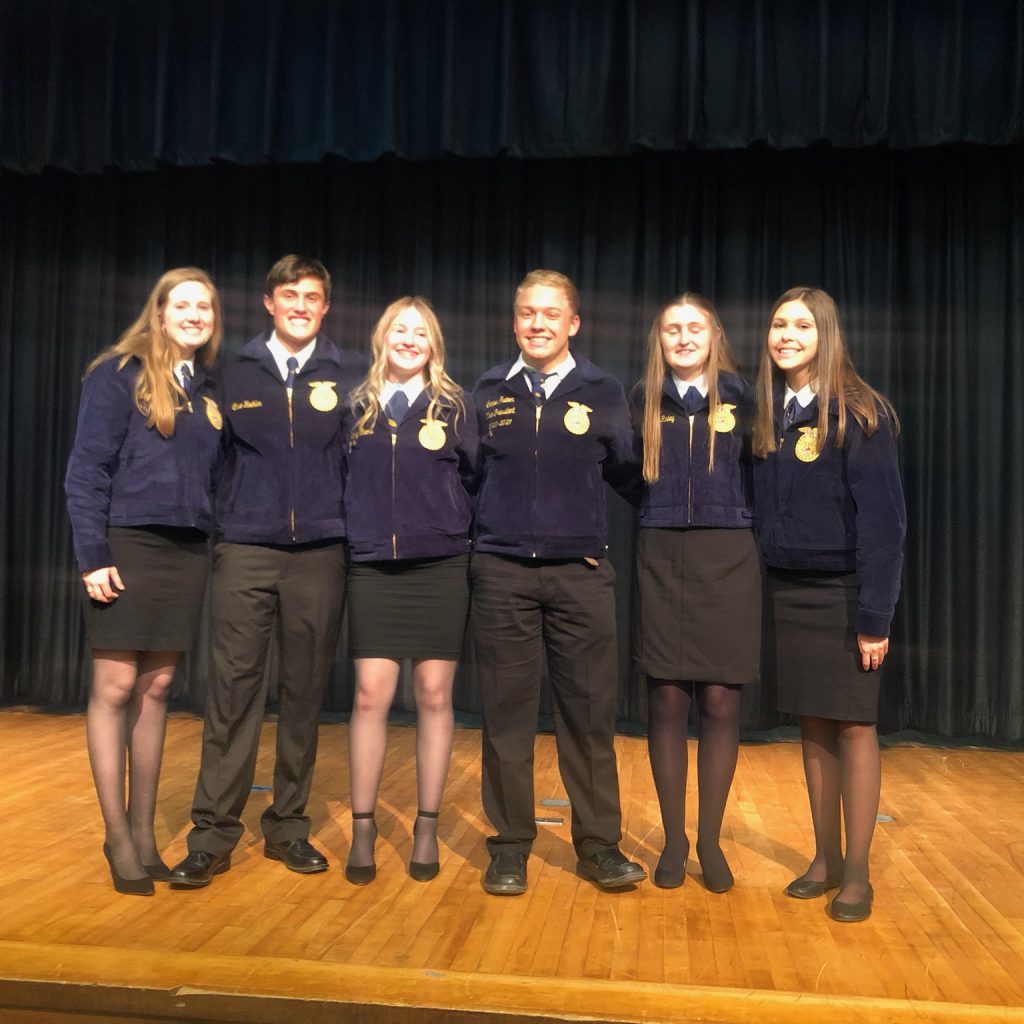 CCHS FFA member Cheyenne Hobbs wraps up her high school FFA career at the end of the month.
"Over the last four years I have done a lot of different things within the FFA," Hobbs said. "As my last year comes to an end, I felt so incredibly proud to watch as Naysa walked across that stage and be announced as the next district president. I can't wait to see what that girl can accomplish."
First-year FFA member and candidate for the 2021-2022 chapter officer team, Mya Rogers, was exposed to many new learning opportunities at the convention.
"It was a new experience for me and very beneficial to get together with the current chapter officers," Rogers said. "Getting the opportunity to go to the district convention really helped push me out of my comfort zone."
District officer elections, area officer elections, talent team contests, and multiple Speaking Development Events contests are held at the district convention. Cove FFA chapter members attended for the specific purpose of serving as voting delegates for the elections as well as supporting their own member running for district office.
"District events are fun for the kids as well as the advisers. Getting to go out and network with other ag(riculture) teachers is such a great learning experience," Grigsby said. "It's fun watching
the newer members start the day off being very quiet and not really speaking to anyone. By the time we are pulling back into Cove, you can't get them to stop talking."
The Area 8 FFA Convention takes place on Saturday in Axtell.