Belton ISD School Board Recognizes Texas Bioscience Institute Graduates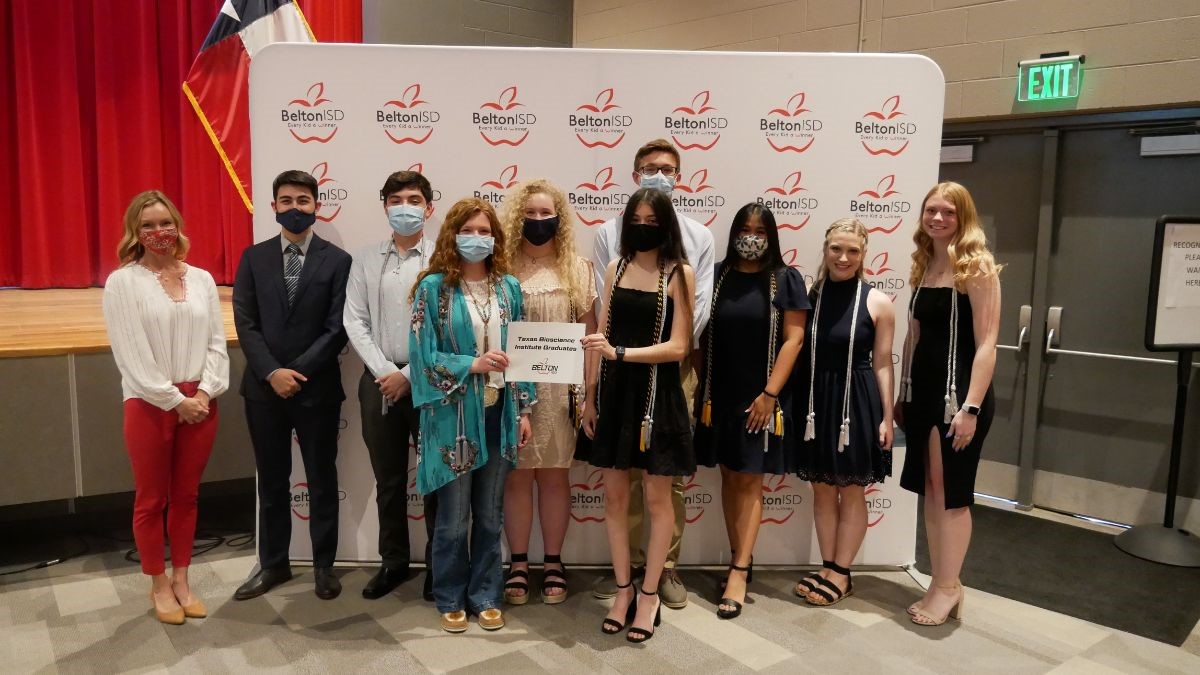 Jocelyn Aguirre, Benjamin Broom, Joseph Dominguez, Lexi Marshall, Loris Mendoza, Ashley Perrier, Riley Suiter, Drew Vuong, Lynsie Ware, Aimee Jones and Brandt Menzie were recognized in a special Silver Cording Ceremony held by Temple College on April 27 for completing dual credit coursework in the Texas Bioscience Institute (TBI) Middle College program.
The TBI Middle College program is a partnership with Temple College that allows qualified Belton ISD students to enroll in rigorous STEM-focused dual credit coursework in their junior and senior years of high school. Nine of these students have also qualified to receive an associate of arts degree from Temple College in May.