Cove High freshman wins local, district VFW singing contest; advances to state
Copperas Cove High School freshman Samantha Parker has been singing for as long as she can remember. She sang the theme songs to cartoons as a toddler, and by third grade, was a member of the Martin Walker Elementary Honor Choir.
"My music teacher taught me more about music and singing and really inspired my love for music," Parker said. "After elementary school, I joined choir in middle school and learned about how to sing classical music, which is one of my favorite kinds of music to sing."
Parker's dedication and commitment to her craft paid off as the Copperas Cove High School freshman is now headed to the Texas VFW National Anthem singing contest, Get Excited for the Red, White, and Blue, after winning both the VFW Post #8577 contest and the District 14 competition.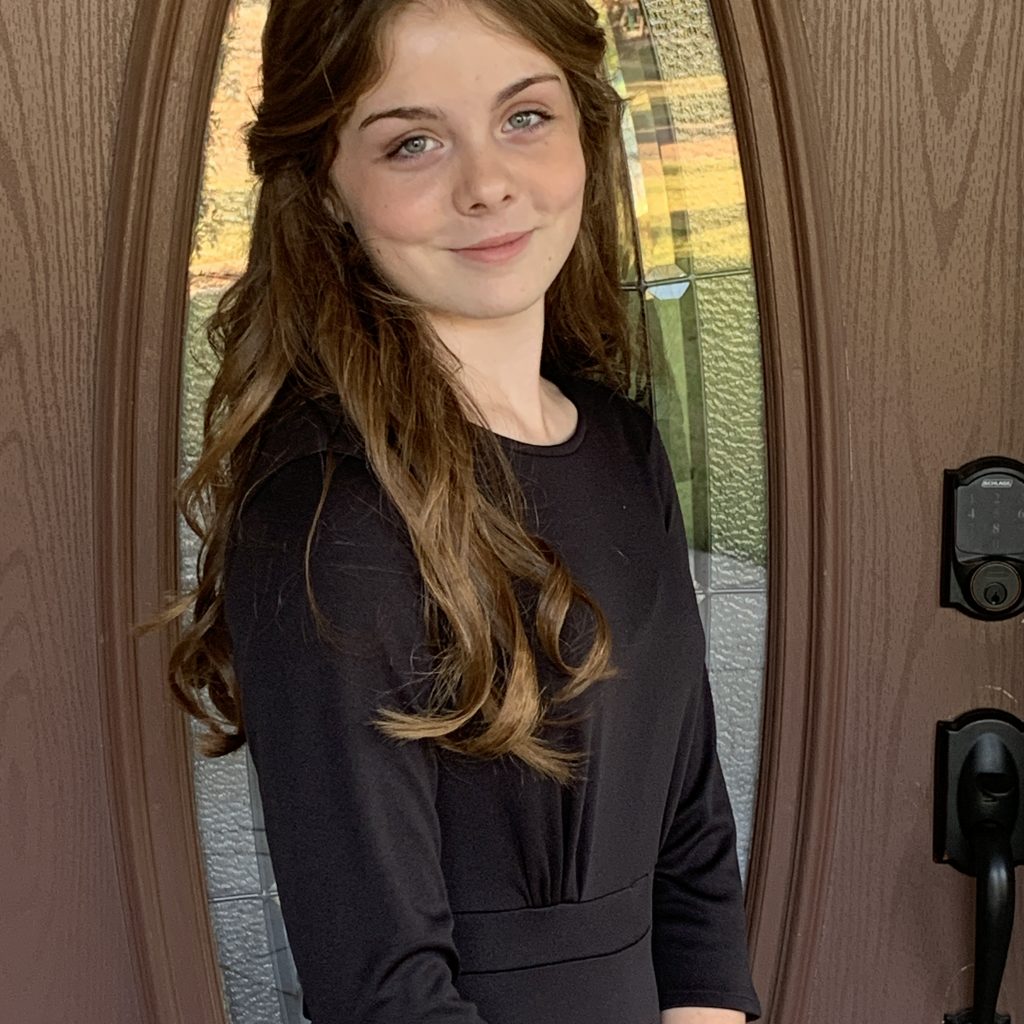 "My Copperas Cove High School choir teachers have worked with me a lot this year on stretching my vocal range and teaching me about how to have more musicality and emotion when I am singing," Parker said. "When I sing the National Anthem, my mind always goes back to the men who risked their lives to protect America and all of its principles, because without them, our country may not even exist. This song makes me proud to be an American."
Parker comes for a family committed to military service. Her father has been in the military for 24 years and her grandfather served in World War II. It is Parker's family members who instilled her work ethic and dedication to any tasks she is undertaking.
"I am really thankful that I have had such amazing role models like my Aunt Tink, my Uncle Pat and my mom and dad, to inspire me to always do my best, because without them, I wouldn't have made it this far and I probably would not have entered the competition without their constant love and support," Parker said.
Contestants, ages 6-16 years, were required to submit a video vocal performance of The Star Spangled Banner. Entries were judged on vocal ability, mastery of lyrics, originality or interpretation and entertainment value. The state winner will be announced at the Texas VFW Convention the week of June 17th-20. The top 10 state winners advance to the national contest with one winner selected and announced in August.