Belton ISD School Board Recognition – National FFA Organization State Qualifier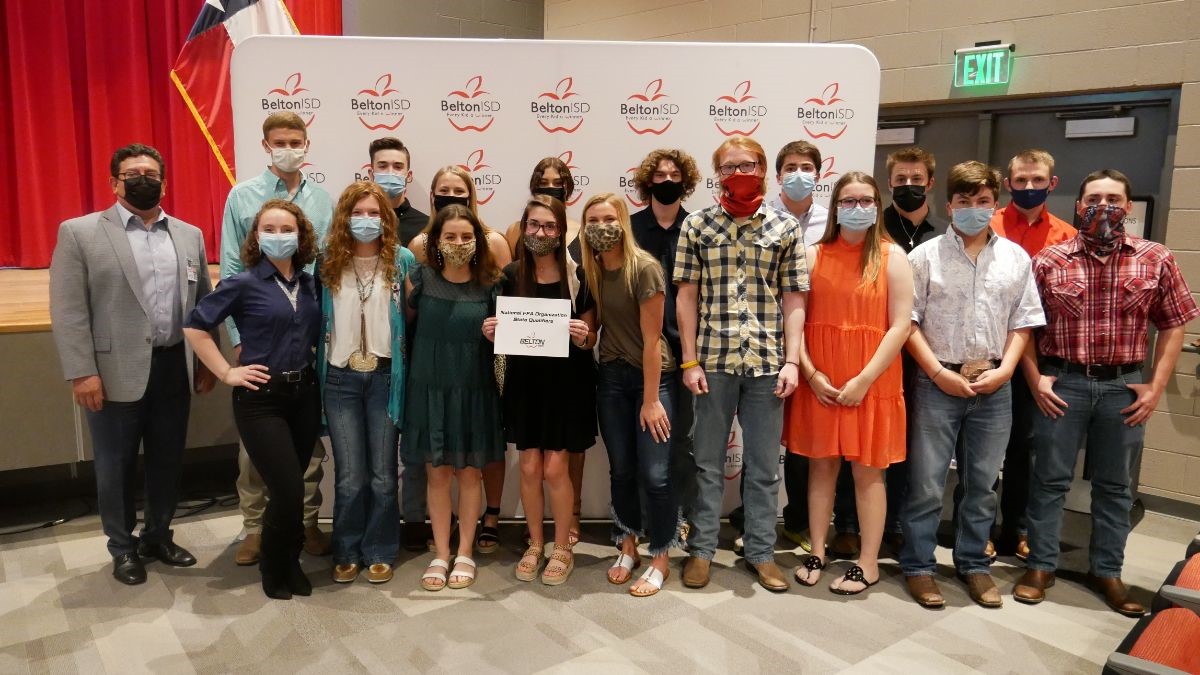 Six teams of students from Belton FFA qualified for the state Career Development Events (CDE) contests held at Tarleton State University, Sam Houston State University and the Stephen F. Austin Experimental Forest with one team earning state recognition.
The Environmental and Natural Resources team, including Belton High School seniors Julie Johnson, Luke Read, Colton Schlickeisen and Cade Wenberg, placed 3rd at state. Luke Read and Cade Wenberg placed 1st and 2nd, respectively, as individuals.
Other teams and members included: Homesite Evaluation (BHS students Hana Erskine, Anthony Jones, Kelton McBride and Rawan Tarabeh); Land (Emma Canales, LBHS; Carter Hitt, LBHS; Alexis Lisenbe, BHS; and Avery Jones, LBHS); Milk Quality and Products (Rachel Mahan, BHS; Veronica Morales, BHS; Josh Roberts, BHS; and Emma Winkler, Belton New Tech); Nursery/Landscape (BHS students Thomas Gallaway, Aimee' Jones, Sarah Mikeska and Brooke Moger) and Wildlife (Josiah Kahler, BHS; Joseph Knox, BHS; and Brady Scott, Belton New Tech). Advisors for these teams are Josh Flowers, Jeffry Heffernan, Brad Hobbs and Lori Hobbs.
CDE contests build on what is learned in agriculture classes and encourage students to put their knowledge into practice. About 3,800 teams of about 14,000 students competed in 28 different events at the state competition.