Cove DECA students prepare for world contest
As the Copperas Cove High School DECA chapter headed to Fort Worth, all students could think of is making their advisor, their school and their community proud and upholding the organization's reputation. The pressure was on.
The award-winning chapter sent 34 district winners to compete against 3,128 competitors at the 2020 State Career Development Conference. The question was, could the chapter top itself this year and or even do as well as prior years? Advancing to the international competition has become almost an expectation in CCIDD and DECA members did not disappoint this year qualifying 28 of its 34 competitors to compete in the world contest in Nashville, Tennessee in late April.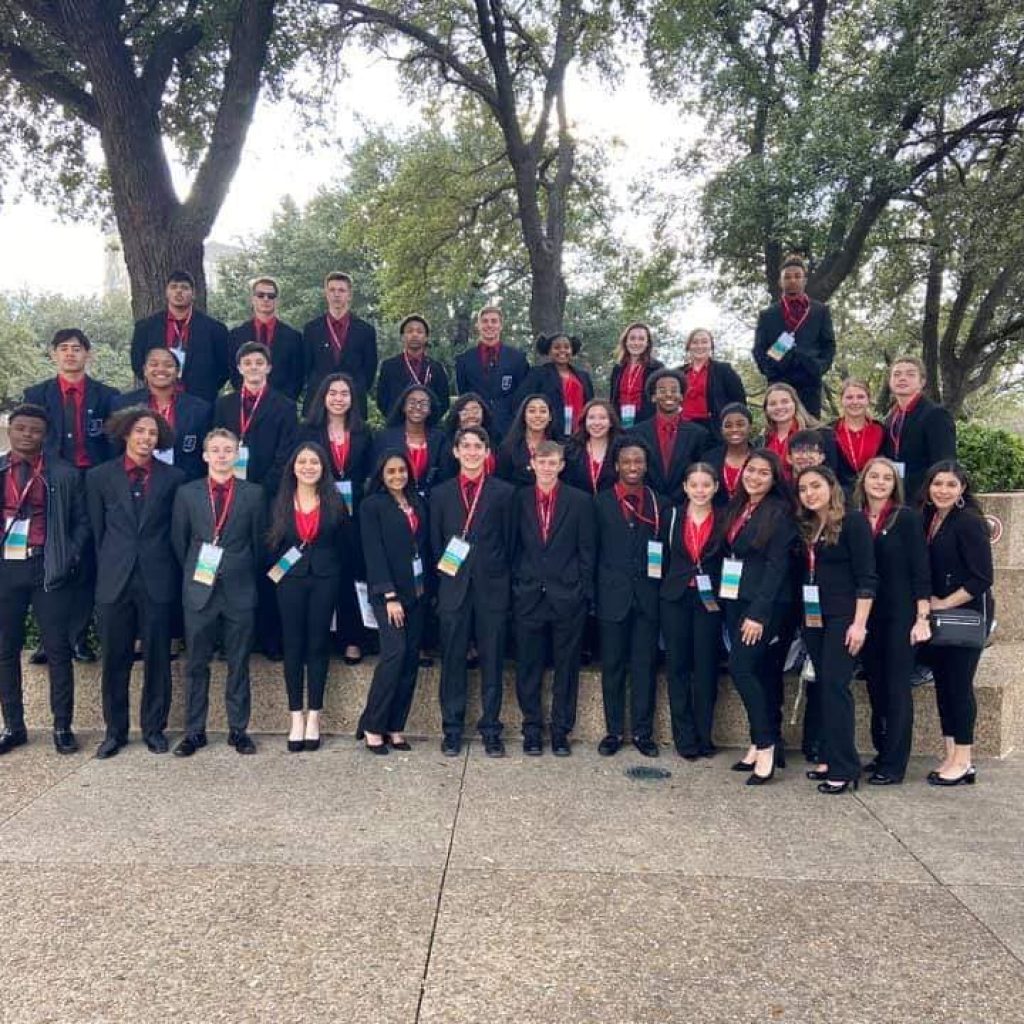 Of the 3,128 Texas DECA competitors, only 444 teams made it to the International level including Cove high school senior Jazree Jones.
"It feels amazing knowing that all of your hard work has finally paid off once your name is called to move on to (International Career Development Conference)," Jones said. "My group and I are excited to compete at the next level and represent not just the state of Texas but my hometown of Copperas Cove as well."
DECA is under the advisement of Copperas Cove High School marketing teacher Charlotte Heinze. DECA prepares students for careers in marketing, finance, hospitality, and management. In preparation for the annual competitions, students were paired up with local businesses and non-profit organizations to offer solutions or suggestions for improvement on the services the entities provide.
"Although competing at the Texas State Development Conference is very exciting and rewarding for all the competitors, the experience that all the CCHS DECA students built by furthering their competition at the International Career Development Conference is something they will remember for the rest of their lives," Heinze said.
In addition to advancing two dozen students to the world competition, the CCHS DECA Chapter was also awarded the DECA Century Chapter Award for having more than 100 members, DECA Promotional Campaign Chapter Award for publicly sharing the purpose and mission of
DECA and how the chapter is making a positive impact in the community, and the DECA Community Service Chapter Award for conducting a major service project in the community.
CCHS senior Cameron Petet advanced with his team to the world contest in the category of Project Management Career Development Event. "Words can't explain the feeling you get when your name is called to advance to internationals," Petet said. "I have great confidence in my group's ability to compete with anyone and I can't wait to bring home some (awards) to Copperas Cove High School DECA."