Simulated grocery store prepares special education students for life beyond high school
Renee Nash stands at the front of what used to be a classroom at Copperas Cove High School, gesturing as she walks her students through the math of a problem-solving exercise about money.
Nash transformed her classroom into a simulated Walmart experience for her special education students, teaching them life skills they will need long after high school.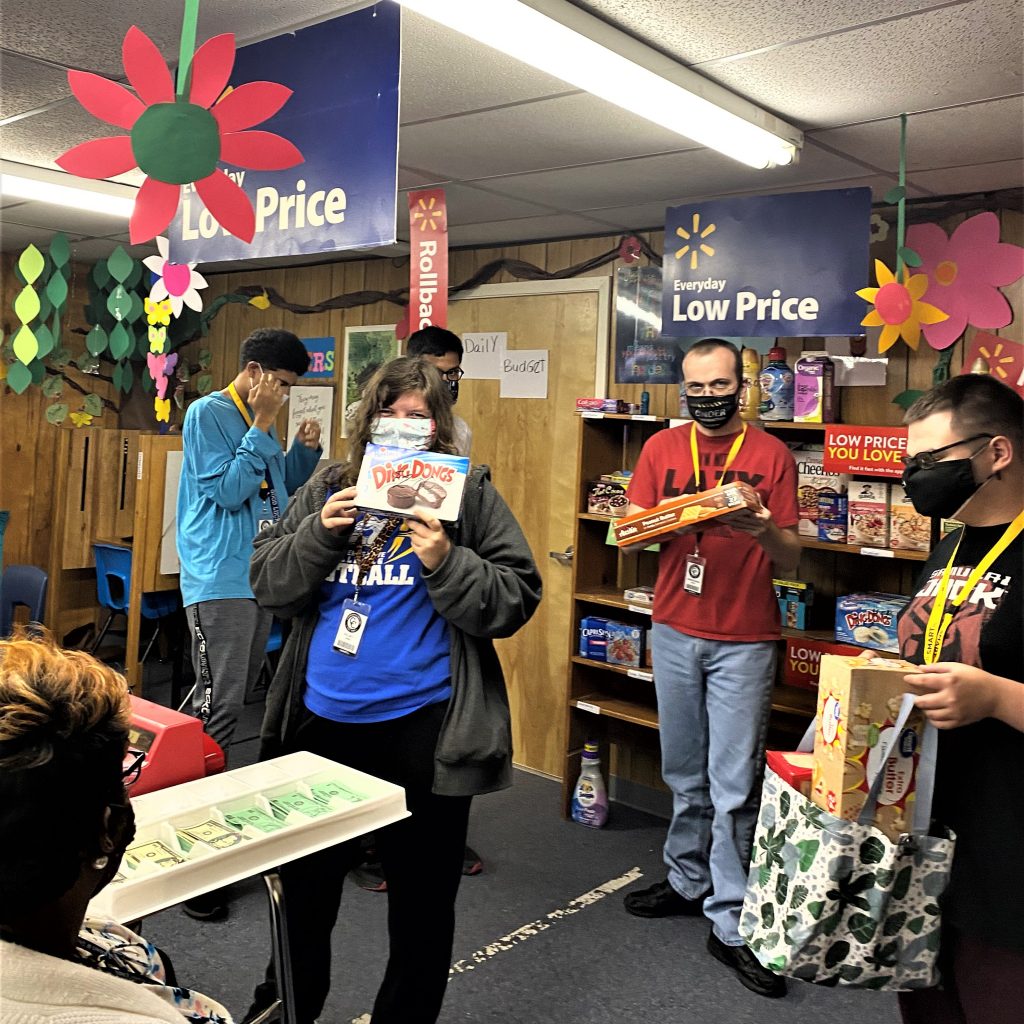 "The students are working on independence skills and employment. One of the skills the students are currently learning in this lesson is learning to count money, purchase items they would need in real life to survive on their own and making sure they have enough money," Nash said. "The goal is to teach them to be independent and be able to shop for themselves."
Student Kelsey Jones gravitated toward the chocolate Ding Dongs, placing more than one box in her basket. Nash spoke with Jones about calculating her expenses and ensuring necessary items are purchased before luxury items like dessert.
"They are learning about counting money and needs verses wants," Nash said. "My goal is to teach them total independence verses someone counting their money and shopping for them."
On Fridays, the students get to purchase actual snacks that they get to keep and eat. They are given an amount of money and must stay within budget to purchase their snack or treats for that day.
"They look forward to Fridays. At the end of the week, they must total how much they spent for the entire week," Nash said. "The parents are really excited about the student's progress and so am I."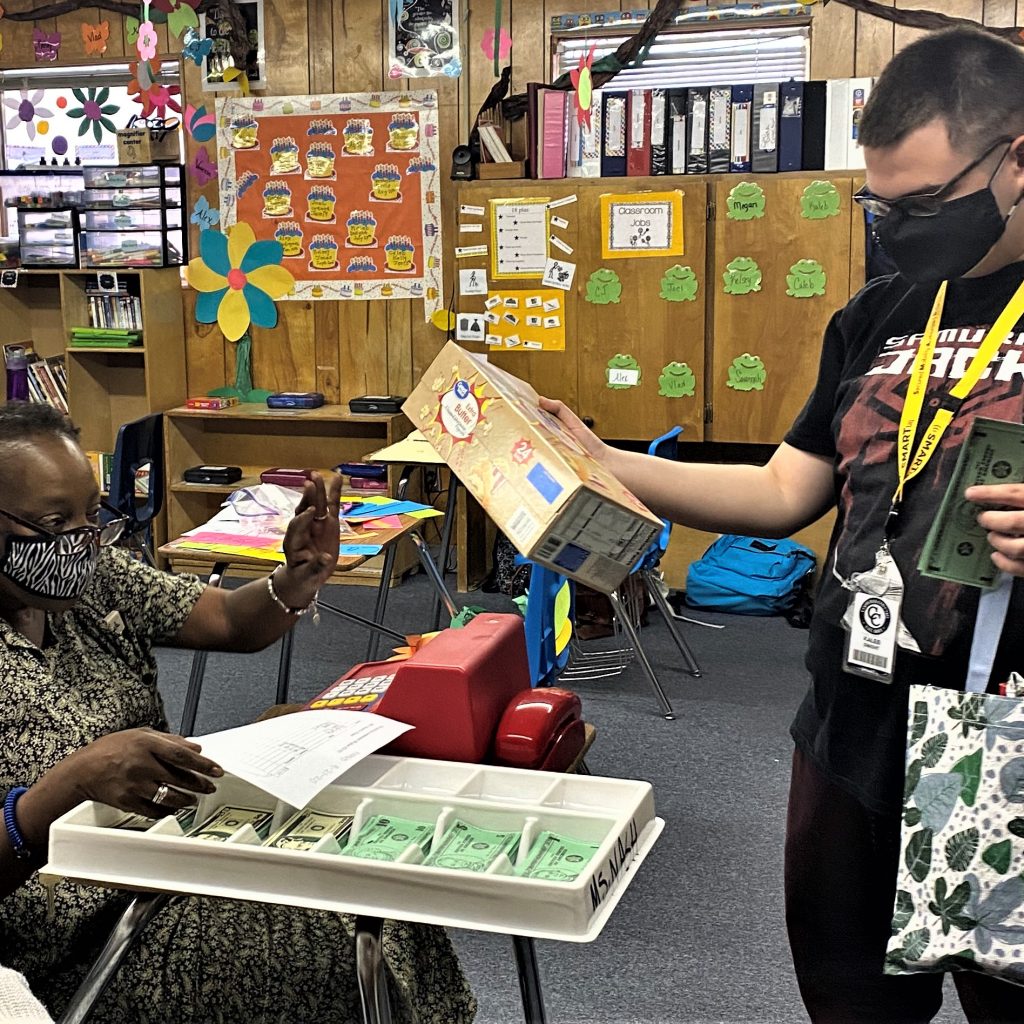 Walmart provided signs that Nash hung from the ceiling and placed on racks she created to resemble an actual grocery store so that the students can easily apply their skills and the outside environment is not be foreign to them.
"I like that it's fun and we get to learn too," Jones said.
A Texas high school student is eligible for special education services up until the age of 22 as long as he has not graduated with a standard diploma.
Student Kaleb Dwight enjoys browsing through the make-shift store in his classroom.
"I like the counting and I like talking to my friends," Dwight said.
The National Center for Special Education Research reports that 85 percent of students with disabilities were reported to be productively engaged in the community either through being engaged in employment, postsecondary education, or job training since leaving high school.