Texas Health CoLab November Monthly Learning Series at THBD
The Texas Health CoLab Learning Series supports Austin's health innovation ecosystem by offering classes, seminars and immersive workshops that are open to all Texas Health CoLab participants as well as the general public.
The Learning Series draws upon the expertise of industry leaders, clinicians, investors, and seasoned entrepreneurs to help innovators understand the opportunities and challenges of innovating in health care.
Learning Series events cover major trends in health care like precision medicine, digital health, big data, and artificial intelligence. They feature subject matter experts from a variety of fields, including product development, venture capital, privacy and data issues, and regulatory and patent law.
The Temple Health & Bioscience District (THBD) is one of the exclusive locations to live stream the Texas Health CoLab Learning Series. Come by THBD offices as we tune in together!
Join us for the November installment of the Learning Series.

Thursday, November 21, 2019
3:00 – 4:30 p.m.
Temple Health & Bioscience District
1802 S. 1st Street
Temple, TX 76504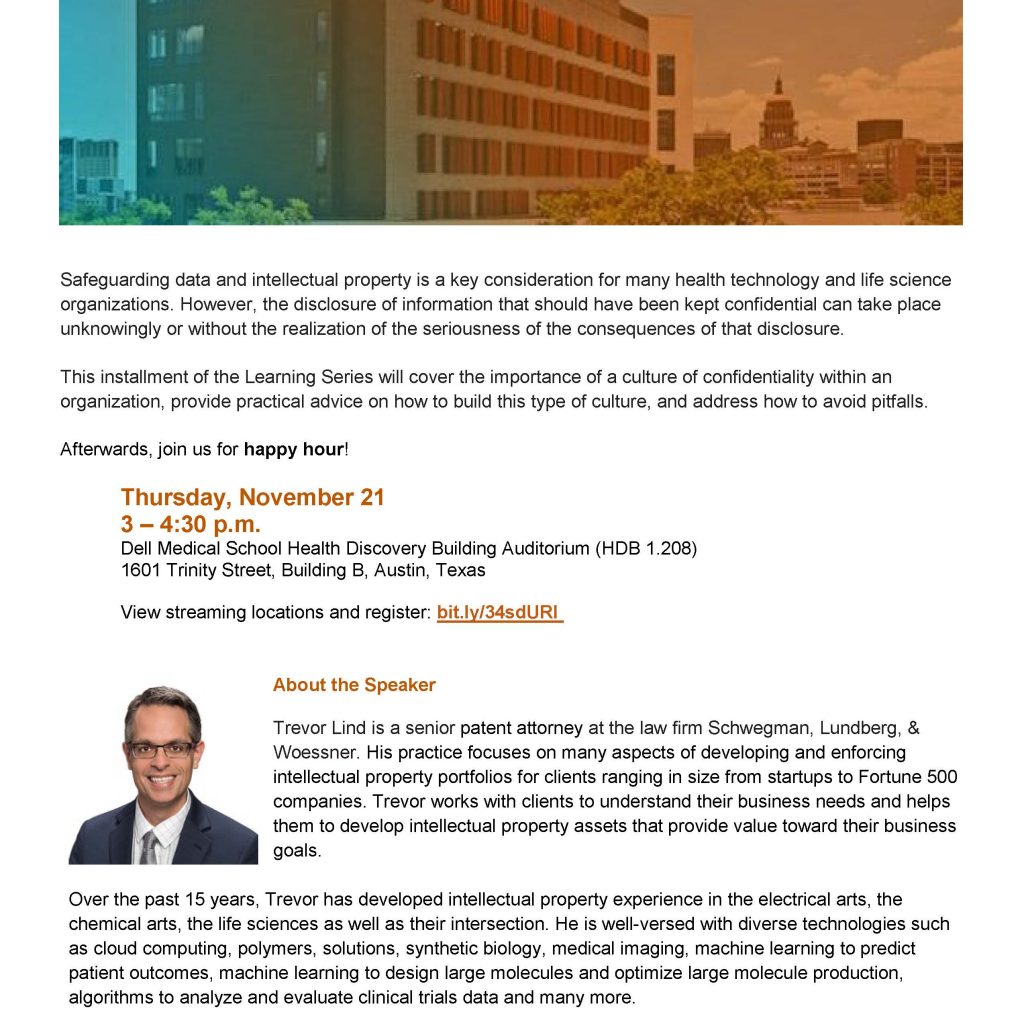 See their calendar for upcoming webinar topics and dates: https://www.templebioscience.org/events/